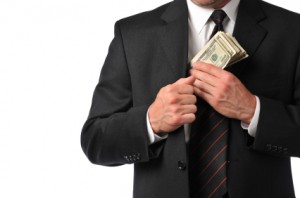 Note buying has rocketed in popularity in the last few years but not everyone who tries to jump in makes the big money. So how can you go from amateur to pro profits in the next 90 days?
Unfortunately these days it can sometimes seem like everyone is a 'note buyer', well at least wannabes. Thousands of mortgage brokers, real estate professionals and investors are now trying to cash in on new angles of the foreclosure crisis and are trying to dip their fingers in the non-performing note and mortgage note buying pie.
For those who are really serious about note buying running into endless broker chains and wasting precious time on phantom deals that just make no sense can be incredibly frustrating. In order to build a consistently profitable operation which maintains your credibility among your own investors and generates real returns there are two factors which must be mastered.
The first is developing a turnkey operation which incorporates systems and automation for maximum ROI on your time and building value in your business as well as notes themselves. With the right set up, software, tools, strategy and a few well chosen assistants you can shine as a winner and coveted partner without having to slave away for long hours every day and on weekends.
The second is finding a reliable and profitable source for notes to buy. We aren't talking about chasing individual pieces of paper that will burn your time here. You need access to plenty of volume with minimal hours in.
This means access to real deals and data on them upfront so that you aren't chasing after duds for days. Perhaps even more importantly this means being able to get direct contact information for those really holding the deals and those who can make decisions on them.
One of the best ways to do this today is going after smaller banks who do not outsource the decisions on these deals and who fewer note buyers are chasing so that there is less competition and thus more profit to be had.
BankProspector is a program that can help you accomplish this overnight. Drawing on volumes of data on bank's non performing loans and REO and delivering them in an easy to interpret format, providing simple to use qualification filters and the up to date contact information you need to make the deals you want happen it could easily be the solution you have been looking for to actually make serious profits as a note buyer.