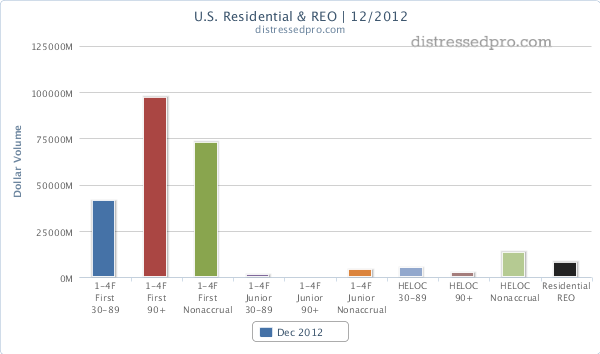 There's so much good news in the real estate market today you'd think there was gold bullion falling from the heavens.
CoreLogic says prices are up 8.3%, Case-Shiller says home prices are up 5.5%, LPS says prices are up 5.1%, Clear Capital says home prices are up 5.4%. Everybody says so, home prices are up.
So that's it, we're back to normal, nothing to see here… right?
The thing is, and I don't mean to be a wet blanket, and I'm not rooting against a rebound but I just don't get it. Or I should say… I'm suspicious… and I'm confused.
Homeownership Rate Slips
So at the exact same time that house prices are up by the largest margin in 5 years the homeownership rate slips to it's lowest level in 16 years.
Unemployment Rises
Home price are surging while unemployment rises?
Household Income Falls
…and while household income continues to fall..
And here's some census bureau data in case you're unconvinced.
So Let Me Get This Straight
Fewer people are working, fewer people own homes, families are making less money, and wait did I mention that apartment vacancies decline to a 10 year low?
BUT HOME PRICES ARE GOING UP!?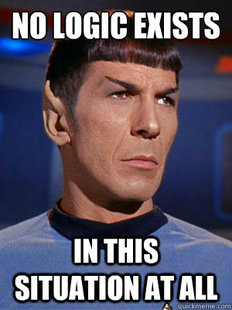 Look, I'm no economist but this makes no sense… unless… unless… there's something else, something besides ALL the other factors that have been known as the drivers of housing prices and demand since the beginning of time.
Oh yeah! SPECULATION!
Oh man, I really am a wet blanket.
So hedge funds are buying up housing like it's going out of style. Just to make sure we're on the same page here's what the WSJ said (when?) a year ago.
"We turned bullish on housing. A rebound is coming," says Andrew Law, chief investment officer at $10 billion hedge-fund firm Caxton

"The housing-price bottom is probably in sight," Goldman said in a December 15 report."I'm sold that it's a bottom," says James Bianco, who runs Bianco Research

"We believe housing is at a turning point, not just because of affordability and improving demographics," says Darren Richman, a senior managing director at GSO
Here's another article about hedge funds buying housing.
What's that smell? (sniff) Smells like 'bubble'.
So let's have a look at the chart at the top of this post. See that little black stack on the far right? That's what banks are reporting for residential REO. See those big blue, red, and green stacks on the left? That's the 30-89 day late, 90+ day late, and nonaccrual first position residential liens in the default pipeline.
How do I put this in perspective… how about a chart?
What Does This Mean?
It means that the volume of marketable bank owned real estate today is a fraction of what's coming.
It is entirely possible that I have no idea what I'm talking about and that this all makes sense and this is a real housing recovery and that it's not driven by speculators with billions and billions of dollars and a mandate to produce a return.
By the way, you know what this chart looked like this time last year? Yeah, about the same.
The Takeaway
I'm going to stop short of advising you on what to do next although I do have some opinions. At the very least proceed with caution (and MARGIN!) and know that this rise in prices could very well be brief. Hedge funds and private money and the demand for returns does not a market make. At some point if the returns don't materialize and the funds don't feel like being landlords on thousands (millions?) of homes there's going to be a dump.
This whole thing looks a lot like musical chairs to me.
There's a massive amount of trouble still in the pipeline. Buying debt (notes, loans) right insulates you to some degree against all this because its the equity that goes away first. If you're a long term investor I like notes a lot right now. 

If you're a hustler there's some real opportunity to provide these funds with what they need. Consider how you might do that.
Tell me what you think in the comments. I'm all ears.