Florida Top for Investment & Distressed Real Estate – The Art of the Turn Around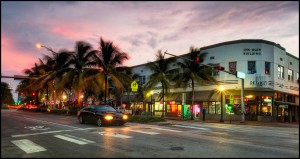 How can innovative real estate investors leverage the highs and lows of one of the world's most exciting property markets to create more wealth?
According to a report from Morgan Stanley 77% of US millionaires have named direct investment in real estate as their top pick for 2014. Many of these individuals, in addition to super-sized global money funds are heading into the sun, in South Florida with that capital, and big appetites for acquisitions.
Still, according to the data, while Florida remains one of the most alluring picks for investors, and one of the most profitable, it is also home to the most foreclosures and distressed real estate.
So where are the opportunities, and how are leading marketers catapulting their investments to new highs?
Deeply Distressed Florida Real Estate with a Silver Lining
According to coverage by 24/7 Wall St. Florida foreclosures led the nation as the national rate jumped 7% in August 2014.
RealtyTrac reports 6,468 Florida properties entered the foreclosure process in August, reversing 17 consecutive months of decreases. 1 in every 400 housing units in Florida had a foreclosure filing during the month. Miami-Dade has had its fair share of foreclosures in 2014, but according to data from RealtyTrac is far healthier than Orange, Wakulla, and Duval County.
According to the most comprehensive database of non-performing mortgage loans and bank owned properties, Distressed Pro; as of the last full reporting period there were 121 Florida banks reporting more than $400MM in construction REO.
However, a new 2014 research report from Zillow shows Miami-Fort Lauderdale as the No. 2 major metro in the US for rental property profits for individual investors, and in the top 20 for property appreciation.
CoreLogic reports that while residential cash sales dropped to their lowest level since the beginning of the foreclosure crisis on a national level, Miami is number one, boasting almost double the national average, with 58.7% of home sales being all cash as of June 2014.
Kaya Wittenburg on the art of turning around the hottest real estate destination on the planet with superior branding, design, and negotiating hacks…
Founder of Miami based Sky Five Properties, which offers services for developers planning and selling new construction properties in FL, Kaya Wittenburg has emerged as one of the leading minds on the local market.
Wittenburg has worked directly with some of the most revered designers in the world, and has been personally involved in selling over four billion dollars of new construction units for leading developers.
Of the current market Kaya says "Miami is futuristic city that boasts some of the most cutting-edge architecture and design that can be seen anywhere around the world.  When you think about it, a huge compliment to a city and validation of its greatness is a flow of international investment.  Each new dollar spent into Miami is a vote for the quality of the real estate and city.  International money can go anywhere and current flow of capital in Miami is incredible. I'm so excited for the future of our city, and I'm so grateful to be a part of it."
Of past blunders that now lurk off-market, in addition to the wider financial crisis challenges Kaya says one of the most common mistakes is in lobbies and pool decks, and specifically that "these are the areas that really need to pop and induce a 'wow' from your target audience. Newer developers tend to under-estimate the importance of these common areas."
Looking forward, the Sky Five founder says the firm is currently in talks to bring a new oceanfront development to market which could boost the price per square foot on Miami Beach up by over 30%.
Key to the new wave of appreciation in Miami real estate is the influx of branded buildings. With his long time connections to the Versace brand Wittenburg hopes this will be among the next flagship projects to join Armani and Porsche in elevating the local property market as fashionable art. It is luxury branding like this which has also greatly divided the South Florida projects which have been top or flop. However, Kaya is quick to point out that "that there are creative factors that can make non-branded residences exceptional investments. Clever integration of social drivers and creative amenities add significantly to the desirability of non-branded residences."
Strategies for Scoring the Best Deals on South Florida Real Estate
Those seeking deeply discounted distressed properties or who are interested in reviving stalled construction projects from REOs will find DistressedPro and BankProspector offer an incredible resource for discovering what Florida banks are holding, and being equipped to negotiate, armed with the most comprehensive off-market data.
Being so passionate about the Miami property and design scene Kaya Wittenburg would certainly love to assist buyers of these properties in renovation and stellar pre-construction branding.
Besides being prepared with superior market intelligence Kaya reminds real estate investors that no matter what they are buying they should negotiate saying "You can always negotiate pricing, even in pre-construction condos," highlighting how agents have their own quotas to meet too.
He also highlights that "investors today need to take a good look at the floor to floor pricing differential in high-rise towers.  Newer investors can often make mistakes by paying too much for higher floors with views that offer no discernible upgrade in views. For instance, if you are set on purchasing a direct east facing ocean view condo, and have the option between the 15th floor and 45th floor you should think hard about the premium that the developer is asking for the higher floor. In this example, if each higher floor above the 15th is a $20,000 premium, it would be unwise to pay the extra for the higher floor. In fact, on direct ocean facing units, it's oftentimes a better view on the lower floors because you have a better 'feel' for the water – there isn't a disconnect from the water due to the height."
In summary; South Florida offers a treasure trove of potential opportunities to be unlocked by those that are prepared to invest in design and branding, and know how to negotiate.