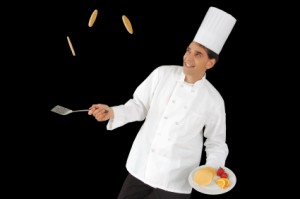 Need a new real estate investing strategy to combat rising REO prices, competition, and diminishing returns?
Could acquiring distressed property notes be the answer?
The news headlines, real estate forums, and the blogosphere have been full of stories and complaints over the pace at which REO prices are rising and the incredible amount of competition they are attracting. In fact, Bloomberg put the figure of at least $6.4 billion on private equity firms desperately seeking REO properties right now, in addition to thousands of individual investors across the U.S. And this doesn't even include the huge boom in foreign buyers attempting to move in.
Flipping houses has been responsible for building tremendous wealth for decades and thanks to the foreclosure crisis, reality TV shows, and current dismal rates it's sizzling hot again.
Unfortunately, many banks have been releasing far fewer REO properties than there is demand for. However, this time around, in the current market, distressed property notes could offer forward-thinking real estate investors the edge they need to bring home the big money fast.
Banks, mortgage lenders, and GSEs are still holding incredible numbers of distressed property notes which for various reasons haven't been foreclosed on yet, nor advertised for public sale. This means they potentially offer less competition, deeper discounts, and bigger profits.
Of course, many of these distressed property notes can simply be acquired at delicious discounts and held for steady passive income and above average returns. However, they can also be flipped by those seeking faster cash and larger lump sums of money.
On those which really aren't performing now, investors can choose to foreclose and take possession of the property for direct investment in rentals of resale. Alternatively, current owners could be offered leasebacks or relocation funds in exchange for executing a deed in lieu of foreclosure.
Although, with so much money and pent-up demand out there, flipping these distressed property notes as they are or as homes via approving a short sale shouldn't be very challenging for even the moderately experienced real-estate investor.
Even better, flipping these distressed property notes or homes on a wholesale basis today is almost as good as the profits from retail. Huge funds that have to get their money out in the field don't expect big returns, aren't doing much due diligence, and certainly can't afford to be as choosy as they ought to be. Of course this isn't a smart strategy for any investor to follow, and it doesn't mean that anything should be left undisclosed, but the returns are definitely there for those who can tap into the best distressed property notes.