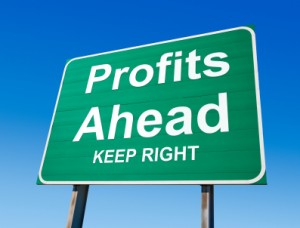 Thanks to new technology and programs like BankProspector from DistressedPro.com honing in on and cutting deals on REOs is no longer that difficult. However, you can acquire commercial foreclosures, non-performing notes and distressed homes all day without making a penny if you're sloppy.
There is no income and profit until you get homes leased to paying tenants or you sell them. Unfortunately, this is where many investors are failing miserably today. How can you get better at it?
Property management can be much more challenging, difficult and expensive than many real estate investors imagine. There may be a large demand for rentals right now but that is only part of the battle and everyday there are a dozen more competitors vying for the best tenants.
Putting together your own property management team in and of itself may not be that difficult but is it profitable? What are you really netting compared with outsourcing your property management, especially when you factor in the huge liabilities that await?
If you do decide to keep property management and leasing in-house perhaps the two biggest things to focus on are automation and response times. Today there isn't much that can't be automated from rent collection to showings. The less full time manpower you need the lower your over head will remain and the bigger the spreads and monthly cash flow.
As the market has begun heating up real estate agents and rental specialists have slipped back into their old ways, not answering calls or emails for days if at all. This is your chance to stand out, grab the best tenants, get referrals and enjoy maximum occupancy rates. If you are going to run ads, answer the responses. Set deadlines, whether they picking up calls within 3 rings or returning emails within 4 hours and make sure they are strictly adhered to. Provide as much information upfront as possible. Don't waste time pulling prospects into the office wasting time on unqualified leads. Give prospective tenants the details, either it's a good fit and they can afford it or not.
Finally, put all of these contacts into a database so that you can slash the time it takes to rent your next property. The same goes for sales. Don't burn leads. They are too expensive to generate and having buyers lined up means shorter cash cycles and more volume for your investment business.
When it comes to selling your REOs and distressed properties that you have picked up at bargain prices you simply have to embrace current marketing methods and strategies. This is a trap that that old school investors who are coming back into the market are especially making. No one wants to read through folders of information, regardless of how much money you wasted on them. Get your property data online, create iPad presentations, and just make sure you are capturing contact information.