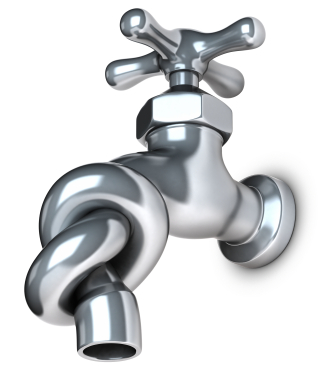 With access to distressed properties and foreclosures set to become extremely limited, how will you keep the money flowing in?
Only real estate investors who are flexible, prepared to pivot and adopt new acquisition strategies will likely still be standing and profitable this time next year. Are you ready?
Shutting Down Access to the Foreclosure Pipeline
Foreclosures, short sales and REOs have provided real estate investors with easy money from flipping houses and locking into great spreads on rental properties for the last couple of years. However, those who fail to anticipate the coming changes face a drought in inventory and cash flow rapidly drying up.
Besides the immense amount of competition from a flood of newbies jumping in to cash on in of the foreclosure crisis changes in bank procedures and homeowner attitudes threaten to cut off the pipeline of distressed property deals so many have been enjoying a free ride on.
While some areas of the country may still be struggling to find their footing others like Miami and Sacramento already have a serious shortage of good inventory with any appetizing deals being snagged in a few days if not hours of going on the market.
Add to this reports by major mortgage lenders like Bank of America that just a tiny fraction of homeowners offered up to $20,000 to complete short sales and move out actually showed interest and it is clear that chasing individual sellers, even with the promise of big relocation checks is becoming more difficult.
Sweeping changes anticipated by lenders and the government to address the accumulation of distressed assets, stem the flow of foreclosures and protect home values from dipping further present the biggest hurdles. A switch in focus to allocating a large percentage of REOs exclusively to bulk sales means cutting smaller investors and real estate investing companies out of the business, or at least making it far more difficult for them to turn a profit.
The Battle Over REOs
If you have $100 million to throw down on a sweet portfolio of bulk REOs then you probably won't have much difficulty in adjusting to these changes. Those who don't likely won't find major lenders interested in speaking with them at all. Clearly buying flips from bigger real estate investors who buy and break up these portfolios will erode much of your profits. So how should you be anticipating to pivot and locate the best deals on distressed properties or is it time to shut up shop and find another way to make money?
Successful Real Estate Acquisition Strategies for 2012 & Beyond…
All hope is not lost. Those who don't have eight or nine figures to throw around just yet will need to find access to smaller community banks where they can get direct access to decision makers and it is easier to negotiate smaller deals as well as perhaps diversifying into working with commercial foreclosures. The challenge is how do you find them and acquire the right contact information?
Currently the only product on the market which truly delivers up to date REO and late and non performing loan information for these distressed property sources as well as contact plugins providing phone numbers and email addresses for bank contacts which can provide the leverage investors need in the form of detailed inside data is BankProspector. This software will obviously become one of the most valuable assets for anyone who wants to continue to enjoy big profits from the real estate market in the coming years. Well worth checking into for forward thinking investors, though don't forget to begin honing new exit strategies to stay ahead of the competition too.