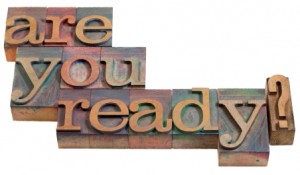 Is a seller's real estate market already gaining a firm footing in some areas of the country?
Is there a change in the tide that's sure to sweep the nation?
If there is, how are you preparing to keep your note business going and the profits coming in?
Many of today's real estate investors and especially note buyers have never had to deal with a seller's market and are in for a rude awakening. Already many banks are making seemingly absurd demands for REO buyers. Not only will they not entertain anything less than a full price offer but they are refusing buyer's the right to inspect. Of course there is still a large amount of distressed inventory and non-performing notes out there which will continue to balloon over the next couple of years but how can you position yourself to be the biggest winner?
Finding your niche is a good start. There are many types of notes to choose from but by honing your focus in on the right niche you can lock in the biggest spreads and streamline your decision making. Some factors you will want to keep in mind when doing this are what your competition is moving in, how fast your local economy and market is bouncing back and who will be the first borrowers to default or reinstate their loans.
Is multifamily becoming too popular, driving up the cost and down on the spreads available to you? Are certain commercial sectors like office just too far gone and the future demand too weak? Are new trends in land development likely to quickly drive up the value of your land holdings in the next 24 months?
Your next best ally in staying on top and riding the wave of change for the biggest profits is to be better informed and educated than the next buyer in line. By know you know to ignore most of the stats that come out in major news headlines. They are far too skewed and clearly from NAR's recent restatement of sales data wildly inaccurate.
Get the edge by getting out in the real world and seeing what is going on for yourself and use software tools like BankProspector to dig down and find out the real deal on bank's and their assets so you are negotiating with strength.