"Whether you're just getting started or you're a seasoned professional - if you're not yet an expert in working with lenders and their non-performing notes and REO - then I made this for you. So read on...
- Brecht Palombo Founder, Distressedpro.com
Enrollment in this session ends...
The Practical, Step-byStep, Method to Sourcing Millions in Non-Performing Notes and REO Deals
You remember how it felt. High school, your first real crush, the setting: math class, orchestra (nerd), whatever it was...the rows of chairs, the chalkboard, the super fashionable stylings of 14 year olds in decades past.
The angst and anguish every time you gazed at the object of your desperate affections…
What do I say?
How do I say it?
Why didn't s/he call back? Is it because I sounded like an idiot?
What does [insert name of the most popular kid in your school] know that I don't?
It's easy to laugh at now, but the pain was real. Everyone, at point or another in their journey from super awkward Napoleon Dynamite to super suave married Dad of three (OK, maybe that's just me) has felt it…"those other people know something I don't".
The truth is that they do know something you don't. And while we'd love to fool ourselves by saying things like, "That's just not my style," or "There's no right way to do things...just different ways," the truth is that there is a right and wrong way to do things.
We can adapt the basic principles to our personalities and communication styles, but if you don't get the foundation right...you're sh*t out of luck.
DO YOU FEEL LIKE YOU'RE ON THE END OF THE BROKER CHAIN ON EVERY GOOD DEAL?
I have to say this is the most valuable training I could have ever hoped for! This will end the broker chain / real estate guru traps I've been experiencing for so long! - Les from Calif Capital
The fact is that the cliché is true: this is a relationship business. And if you don't know how to build profitable relationships the right way (with the right things to say), you'll stay on the end of the broker chains. You'll keep watching from the sidelines as more successful people achieve your goals.
It's the adult version of standing around at the high school dance with the other amateurs and watching the real party…from the sidelines.
Alas, I can't time travel back to high school and fix that for you, but what I can do is give you a time-tested, proven system (including scripts that tell you what to say and how to say it) that's helped me and others close hundreds of millions in deals.
In Bank Direct Mastery, we take you from "beginner with no leads" to "pro with qualified leads."
WHAT IF YOU COULD ADD $200K TO YOUR REVENUE YOUR FIRST YEAR? PAUL DID.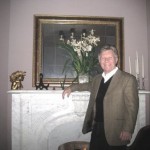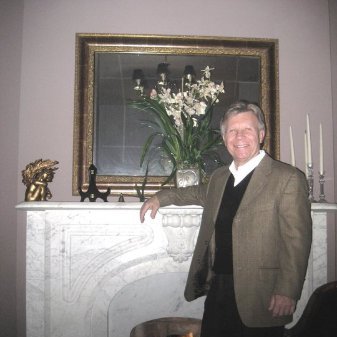 Paul M. from the Investors Only Group called me to talk about what he did to source more than $8MM in deals in his first few months with another $16MM+ in the pipeline.

Click the play button below to hear the short version of Paul's story in his own words.*
Are you ready to stop messing around learning by trial and error? Want to finally get the leads and tapes that will turn your business around?
IS THE ACADEMY RIGHT FOR YOU?
You're not willing to work.
You want instant, "get rich quick" results.
You're not willing to push outside your comfort zone.
You're not willing to cold contact people you don't know (I'm an introvert...introverts can learn to sell, but you must be willing to take action and not wallow in self-defeating thought patterns).
You're broke, and investing in this training means more debt on your credit cards (fix that first, then come back).
You want to get into the REO or note business, but just aren't sure how to get started.
You want to represent banks in the sale of notes or REO as a broker.
You want to buy notes or REO for yourself or for a fund or firm.
You want to flip notes or REO to other investors.
You're tired of working with desperate, emotional private sellers.
You're a logical, rational person who sees the value in a proven system.
You're willing to put in the work to follow that system.
You're already a note buyer or broker; real estate agent, broker, or auctioneer; individual or small private equity investor
The Step-by-Step System That Will Have You Sourcing Deals Direct from the Bankers in 6 Weeks Flat
Now that you have a general idea of whether this is for you or not (hint: if you're ready to do work, it is), I want to get into some details.
But before I do that, maybe you want to know a bit about me, like...Why should you even trust me?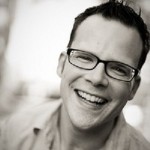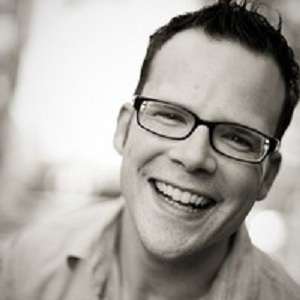 Brecht is the authority with distressed notes and REO data.
Jimmy Moncrief, Community National Bank Commercial Lender
My name is Brecht Palombo, and I've been fulltime in real estate since 2001. After 5 years building a thriving, successful wholesaling and brokerage business, I looked around and realized something disconcerting: it wasn't what I wanted anymore. It wasn't sustainable.
Here's why:
I was constantly chasing down the next deal.
There was nothing reliable or recurring about my business (I'm all for hustle, but not just so I can hurtle from one deal to the next...my priority is the long term).
At one point, my wife was postdating checks in anticipation of a commission we hoped was in the pipeline.
I was constantly dealing with new, unrealistic, demanding, emotional private sellers who wanted way too much or who just couldn't sell because they had too much debt on their property. I was sick of wasting time on them.
I could see the writing on the wall...the market was peaking.
So I looked for something else. Something that would use my expertise in real estate and making deals, but that would take me and my family out of the unsustainable roller coaster we'd been on.
Lenders Represent a Huge Untapped Opportunity
Did you know there's more than $220 billion in distressed assets left over from the 2008 financial crisis?
Or that over 6,000 financial institutions in the U.S. have delinquencies and REO? That's over half of all financial institutions headquartered in the U.S.
This isn't Bank of America, Wells Fargo, etc. They have non-performing notes and REO, but what I'm talking about is your local, community, and regional banks. In other words: highly approachable institutions.
Learning the Business Wasn't Easy
I started pivoting to working with banks and their non-performing notes and REO in 2006 right before the beginning of the financial crisis, and man am I glad I did.
I'm not going to try to tell you there wasn't a learning curve—there was and it was steep. I suffered during the real estate meltdown just like a lot of people in the business. Maybe like you.
But after 18 months of banging my head against the wall, I started to figure it out. And then I looked up, and while so many of my associates were finding other lines of work, my business was booming. And not just a little—we were putting up huge deals month after month.
Lenders are Repeat Non-Emotional Sellers of Discounted Assets
The fact is that there isn't a more financially rewarding or opportunity-rich side of the real estate business than working with the repeat, institutional sellers of distressed assets: banks and other lenders selling notes and REO.
In fact, when the economy goes sideways and your private sellers are sunk, there isn't another game you'd rather be in because the lenders become the only game in town.
And guess what? If you look past CNN and MSNBC and the other talking heads and you look at the real data, then you know that Round 2 is coming down the pike and it's only a matter of WHEN.
Lenders Aren't Exactly Advertising That They've Got Problems
The problem for most people with getting into this line of business is that even experienced investors and brokers feel like fish out of water. I felt exactly like that when I started out. Even though I had a successful career in real estate behind me, I made a LOT of mistakes, expended wasted effort on useless leads, and repeatedly disappointed myself.
I almost gave up so many times.
But I kept going, because I knew succeeding would mean financial security for me and my family. That's because...
When you work with lenders, you get three cracks at each deal:
The note before foreclosure.
At the foreclosure.
After the foreclosure (as REO or bank-owned property).
There's no other opportunity where you can say that in the entire real estate industry.
So I kept going.
If you could change the way you find deals on notes and REO and you could end the broker chains forever - starting in the next 6 weeks - would you do the work?
How I Finally Cracked the Code
There was no system for succeeding in this business laid out for me when I started back then.
The share of commissions that I paid to my mentors just to learn the business could put your kids through college. No joke.
I knew if I was having this challenge others were too.
In 2009 I released our first version of BankProspector, a groundbreaking software built exclusively for professionals in the note, REO, and distressed assets business.
But there was one big problem: here I was providing all the data, contacts, and insight that anyone in the business needs…but only the highest level, most experienced professionals had any idea what to do with it all.
I've invested tens-of-thousands of dollars - and hours - to bring you this information
I wanted to demystify this whole business and pull back the curtain, because I knew that if I could succeed, then anyone could. It was just a matter of having the right information and the right approach. And so in 2012 with some $200 million in transactions behind me and dozens of interviews with high-performing industry pros...I finally started sharing my system with note and REO professionals like you.
Tens of thousands of hours and thousands of dollars (and hundreds of thousands more counting my time) went into the development of this course.
I've been refining the Academy now for years, starting with a simple email course and PDF. Over more than five iterations, I've developed it into the user-friendly, world-class online course available to you today.
The BankDirect Mastery Training Series
Over 6 Weeks, You Get Everything You Need to Succeed in the REO and Non-Performing Note Business
26 course units
28 videos
27+ hours of audio and video training
Personal one-on-one prospecting script coaching
Plus bonuses galore to make sure you're successful.
Here's Exactly What You Get in the Academy
I've distilled the system that's allowed me to close more than $200 million in transactions into a six-week course complete with continued support and Q&A to help you keep going as you build your bank direct business.
Each Module is Designed to Take You Step-by-Step Through the Process from Beginning to End
How to Go Bank Direct (a 28:48 video that includes the story behind a huge deal I made...a big, multi-family, package deal that went down behind closed doors for half the cost you would have paid at auction. This is the kind of deal you've been dreaming of, and it happened because of established relationships. I'll show you how to make your own.)
Steps to Success (a clear plan of action that will get you started ASAP)
How to Finally Set Achievable Goals
Making an Action Plan (a methodical, week-by-week framework to work your prospects...and beat your competition. We'll set up a system so you'll "touch" a prospect 27 times a year for under $10.)
How to Choose Your Target List
Learn the Way You Learn Best
Course modules are delivered in downloadable audio, video, and PDF
So you can learn the way that works best for you whether listening, watching, or reading.
Our content delivery system helps you track and complete the training so you can accomplish your goals.
"Investing in yourself is the best thing you can do. Anything that improves your own talents; nobody can tax it or take it away from you..." - Warren Buffet
Plus You Get 41+ Professional Level Interviews
(Over 29 Hours of Content) from Experts in the Industry (These Are Real People Doing Business in the Real World—No "Gurus" in the Bunch)
Perhaps one of the things I'm most proud of in the Academy is that you'll be learning not just from me and my experience, but from dozens of experts with billions of dollars in transaction volume under their belts. Like these...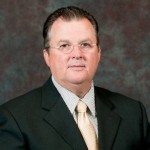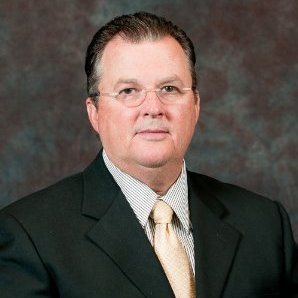 Pat Blount, Formerly of Benewolf and DebtX, who with more than 36 years in the business has sold billions in dollars in notes for more than 2,000 banks
Bryan Kreuzberger, who perfected a cold email approach that has generated tens of millions in revenue.
Gary Watkins, The Whole Loans Acquisitions Manager from the First National Bank of America, who tells you how you can actually sell notes to the bank!
Mike Carey, who has sold assets for banks across the entire country (in fact, more than 5,000 assets and still counting).
Josh Turner, who quite literally wrote the book on how to prospect on LinkedIn and has lent us his expertise for our industry.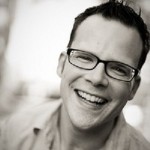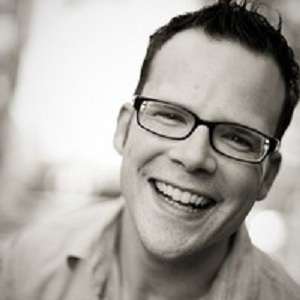 Jimmy Moncrief, a commercial lender at Community National Bank, who takes us behind the curtain and also helps us understand how banks decide to sell and how you can use banks to finance your note and REO deals.
Craig Everett, who grew up in the mortgage business and has not only originated but worked out thousands for the benefit of private and institutional investors.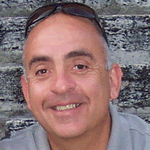 Mike Ruscica, a full-time note investor and expert in non-performing second liens since 2007.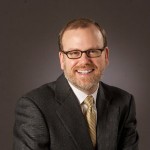 John McCaffrey, a former Wall St mortgage banker, who sold distressed assets for the top 20 banks as a SVP at Auction.com.
And many more... but you get the point.
You won't learn "one weird trick," and these aren't lessons from some investment fad that's trending on Facebook. This is the real deal.
Get Immediate Access to 3 Separate Audio Training Series
You'll Hear Exactly What Others Did to Get Started and Succeed in This Business in the Starter Series
The Starter Series will help you get your new line of business off the ground.
You'll be inspired and educated and you'll hear exactly what it takes, without any sugar coating, to begin to achieve your dreams and goals in this business.
You'll hear exactly what real people really did and how it turned out.
Great for everyone. Especially great if you're just getting started.
It's one thing to learn from seasoned pros. It's quite another when you can hear exactly what a complete noob does to go from zero to hero.
You'll Learn Exactly What the Top Professionals in the Industry Do to Make it Rain
The Professional Series gives you an exclusive "behind the scenes" look at the businesses of some of the top professionals in the business.
You'll understand the exact process the pros use for deciding which lenders to pursue.
You'll learn how top note and REO brokers get and keep institutional clients so they can do deals again and again (and again).
You'll learn advanced strategies and tactics on everything from sourcing deals to closing deals.
The lessons you'll learn in the Professional Series are an invaluable part of your total understanding of the business. When you're more knowledgeable then you're more confident and confidence wins.
Learn How to Get Funded, Raise Money for Your Deals and More
Go through the Get Funding Series and you'll know everything you need to in order to start raising money or funding your note and REO purchases whether you're going to hold of flip.
Listen in on my conversation with a high level attorney where I ask every question you would in a 2 hour meeting about how to raise private equity for a distressed assets fund - this alone would cost you more than $600
Learn about a silent "money partner" business model that you can use to fund your deals and get an exact business plan template that you can duplicate
Learn the strategies that other successful deal makers have employed to raise huge amounts of money - often online without ever having met their investors
If you're just getting started then the idea of raising money may seem far off to you. Not to worry. You have lifetime access to the content in the Academy and it will be there when your business is ready for it.
Get All of Your Business Questions Answered with 1 Full Year of Q&A and Support
Unlike the gurus who want to get you into a program and then get as far away from you as possible, with the Bank Direct Mastery class you'll have one full year of ongoing Q&A and support.
In addition to our ongoing Q&A support you can ask for help on any deal or any non-performing note or REO brokerage or investment questions you've got.
If we don't have the answer we know someone who does... You'll have access to an extensive network of seasoned professionals.
BONUS #1: Now You Can Learn the Business from Anywhere
No time to do training in front of your computer?
Got a commute that's just killing you? Make every minute valuable.
No more excuses. Now you can take your training with you wherever you go.
DPro-toGo give you mobile access to dozens of hours of content from any modern smartphone with a browser. Nothing to install and no complicated apps.
Can you afford to be in this business and not learn the lessons of dozens of experts who've worked with thousands of banks and closed billions in business? The answer is 'No'. No you can't.
Experienced Pros and Beginners Agree...
We offer the best, no B.S. information in the business. Period.
Here's what peter Eiseman, an experienced note investor, had to say about us when I found him at a note investor's conference one cold, cold winter's day in New Jersey.
BONUS #2: Get Your Tapes Evaluated for Profit Potential - For FREE
We've teamed up with a multi-decade veteran of the industry who's built a proprietary in-house system for evaluating the profit potential of the "tapes" you source.
Now you can get a professional evaluation of the profit potential of any tape, for free, right from within your Academy dashboard.
Simply drag and drop your files onto the form on your dash and click send.
Finding money making deals in this business couldn't be simpler.
BONUS #3: You Keep the Bank Direct Success Manual No Matter What You Decide
You've got 30 days, risk free, to try the Bank Direct Mastery program.
You'll keep the Bank Direct Success Manual ($97 value) whether or not you decide to stay with us and keep the training - even if you ask for a full refund.
It's our way of saying "thanks for trying us out, no hard feelings"
The risk is entirely on us.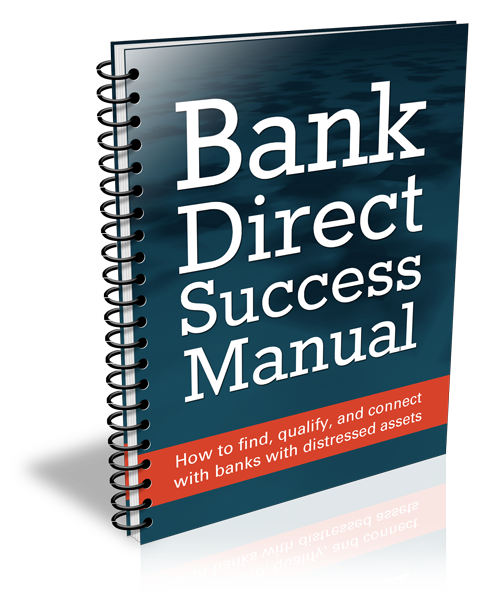 Yeah, But What About…
I've covered everything you get in the course, but if you still have doubts, here are some of the most common ones I hear:
Q: "Thanks, but it's not 2008...the opportunity is over."
A: How do I say this….Right now banks have nearly a quarter-trillion dollars in non-performing loans and REO. Does that sound like it's over? The truth is that, if you thought the 2008 crisis was bad, many economists and some of the world's best known investors warn that what's coming next will be unlike anything we've seen in two generations. The time has never been better to get into this business, and when the next crisis does hit, you'll be set up to succeed while everyone else flounders and loses money by the day.
Q: "I'm actually looking at another course that covers a lot more than yours does. You don't even cover loan servicing."

A: You're right. In the Academy we focus on the the most important part of the business: finding the deals. There are some "gurus" out there who want you to sign up for their training so they can sell you the assets they don't want to own themselves. Does that sound profitable to you?
The fact is that sourcing deals is the most profitable job in the business—bar none. If you want to stand in line to pay a premium for the scraps from someone else's table, then you shouldn't sign up for the Academy. This course is laser focused on helping you become the go-to person in your market for non-performing notes and REO. Because, frankly, that's where the real money and the real security come from in this business.
Do You Even Know What You Don't Know?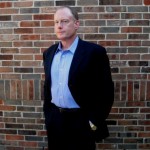 If you want to be a professional in the non-performing note space you MUST have the tools available in Brecht Palombo's Distressed Pro Training.I am an experience non-performing note investor, vetted with multiple hedge funds. It became immediately apparent while taking the Distressed Pro Training that not only did I not have the answers, I didn't even have the correct questions that would lead to acquiring non-performing bank notes and OREO.

No hesitation. Order Brecht's Distressed Pro Training immediately.

(This is a true, non-compensated non-solicited testimonial.)
Bill McNichols Ten Financial Group, LLC
Zero Risk Offer - You're Protected with an Unconditional 30-Day Money Back Guarantee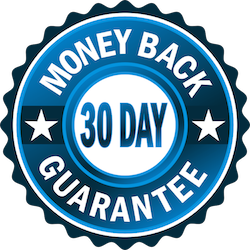 If you're not 100% satisfied with the Bank Direct Mastery program and don't agree that it's the best training on the market for sourcing notes and REO direct from banks and other lenders, then simply email support@distressedpro.com within 30 days of your investment, let us know that you'd like to cancel and you need a refund, and we'll promptly refund you 100% of your tuition.
No hassle, no hard pitch to get you to stay, no hoops to jump through. We want happy students making money, and no one else.
This System Has Made Money for a Huge Variety of People, from Beginners to Pros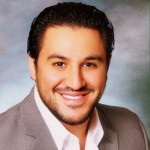 Great material, Excellent value. I signed up about a year ago and found tons of info on his website to be useful and worth the price.

Ali Shelby Private Equity Fund Manager Detroit, MI
If you're serious about the business do not miss this Academy session. The next one will not open for at least several months and we may well revert to the original pricing...
Here are just a few of the people this system has helped:
An over-the-road trucker who made $15K on his first commercial note deal.
A manufacturing plant manager who took his note business full-time and uses our system to source notes.
An experienced full-time real estate investor who wanted to get into the note business—and made $240K in commissions in his first few months after using our training.
A bicycle mechanic (me) turned successful auctioneer turned investment consultant liquidating over $200MM in assets for banks
If it can work for us, it can work for you.
But (and this is a big but) only if you have persistence. You need to be willing to put in the hard work.
The course is closing soon. Are you in?
$15,000 On His First Commercial Note Deal - Bank Direct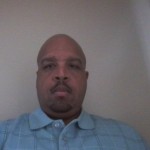 It's been a life saver and a game changer and I thank you for it.
Clint Walker - Truck Driver turned deal maker.
(Click play on the audio below to hear Clint's story in his own words)
Enroll in This Session of the Academy for Only $997 $497
RECAP: What You'll Find Inside
7 Core Bank Direct Mastery Modules Start sourcing non-performing loan and REO deals direct from lenders. Includes - 7 modules, 26 course units, 28 videos with 3 modes of learning - video, audio, and PDFs
Personal, Customized, Prospecting Script designed just for you and your business. I won't hand this off to someone else, you will get my direct feedback and we'll go back and forth until its perfect.
3 Professional Grade Training Series including downloadable audio and PDF - More than 41 hours of quality content.
1 Year NPL and REO Business Q&A so you can get all your questions answered.
BONUSES
DPro-to-Go Mobile training package where you take your training on the road with you.
Free Professional Non-Performing Loan Tape Evaluation - Where you'll have a seasoned pro find money making opportunities in the tapes you uncover.
The Bank Direct Success Manual - Yours to keep whether or not you decide to stay with us or you cancel in your first 30 days.
Discounted Access to BankProspector - Up to 1/2 off the monthly price as a Bank Direct Mastery Class member in good standing.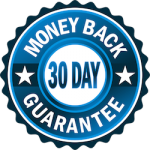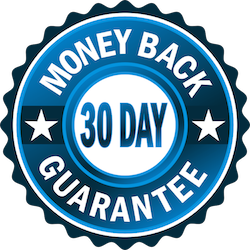 No hoops, no hassle, if you're not happy simply cancel and request your refund within the first 30 days and we will return 100% of the tuition paid, promptly.
"Thanks for considering the Academy. I sincerely hope that you join now and that we change your business forever. If you have any questions at all do not hesitate to contact us in the live chat below. BUT don't wait because when the Academy closes, its closed. - See you on the inside!
- Brecht Palombo Founder, Distressedpro.com
P.S. As I mentioned earlier, I nearly quit this business so many times. But now, I couldn't be happier I didn't. The success I enjoyed in the non-performing notes and REO business transformed my business and my life. I was no longer ruled by the wild upswings and downswings of constantly chasing down the next deal. I had repeat customers (banks) who loved working with me. Eventually, I didn't even have to make sales calls, because the deals came to me.
But that all came because I put in the hard work. I had to figure this out, piece by piece. Now you have the system in front of you—plus the expertise of over 30 other experts you'll learn from in the Academy and the ongoing support of experienced professionals.
It's hard to imagine where I'd be if I'd given up and said "no" to this opportunity 10 years ago. I'm sure I'd have gotten along fine, just like I did before, but I wouldn't have nearly the level of security and reliable income I later attained.
Where will you be in 10 years?
FTC Earnings Disclaimer
I want to be crystal clear about this product and your expected results. This is not a get-rich-quick scheme. This is not a magic bullet.
You will have to work very hard to make contact, earn trust and do deals. Any quotes and results previously mentioned are not typical. Do not infer that any examples are promises or guarantees of earnings. Just because others have had success doesn't mean that you will. Some people work faster than others. Some people pick better markets. Some people have more natural talent than others.
Six weeks is how long we expect it to take for you to get competent, learn the material and begin to make contacts. Whether you move faster or slower is entirely up to you. I'm not in anyway suggesting that you will make money in the first 6 weeks.
We cannot guarantee results, but we can guarantee your money back in 30 days if you don't believe the RainMaker Academy program is right for you. Try the ENTIRE course. If you don't love it, just email support at ANY TIME during the first 30 days. I'll refund 100% of your price. I'll even eat the credit-card processing costs. We intend to make this the best course you've ever taken.