My client had some background in gas stations and the retail oil and gas business.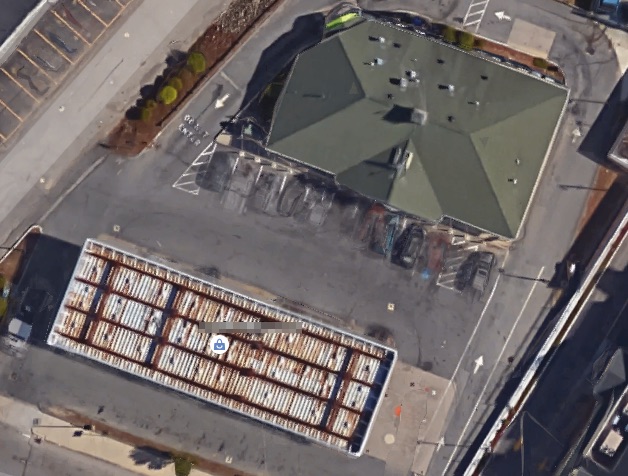 There are a whole list of assets, gas stations among them, that banks just do not want to own.
Anything with a lot of tenants (especially questionable ones), or management, or anything with any question about the environmental situation tend to be non-starters for banks.
Of course each institution has its own standards and thresholds – but these types of assets are not typically something they want to deal with or "get into the chain of title" on.
Here are the numbers and how this deal went down:
A small local bank with only 3 branches made a local business loan for acquisition and then improvement on a gas station c-store combo
The borrower fell behind in payments
My client raised private money and used it for the acquisition
He bought the note for about ~$900k a significant discount but the amount of which is not important to the case study.
The client and I engaged the debtor and the debtor agreed to cooperate with a "friendly" foreclosure auction which meant that they'd give us access to the property in an official capacity (to show it etc) in exchange for some leniency on any deficiency that might be due (he was a personal guarantor).
We ramped up a 30 day accelerated auction campaign and sold the asset to a 3rd party for about ~ $1.26MM
Client NETs just over $300,000 after my service fee and expenses in a total of under 60 days from acquisition to close.
There are a few lessons here.
Even the tiniest lenders have opportunities because taking some risk is part of the business of lending and because no matter what the market is doing default is always happening.
Domain expertise can make a huge difference in your business. It pays to specialize. The reason that my client knew what he could pay for that note has nothing to do with what the original debt was on the property – the discount doesn't matter as a percentage – what matters is what the exit looks like and what's the margin in between. Specialize in location or a type of asset or in something that gives you an edge – whats your edge? Don't have one now? What could you specialize in?
The client was prepared for alternative exits including foreclosing on and owning the property or even operating the business for a period if need be. There are many, many exit opportunities when you include owning the debt in your playbook and not just owning the real estate.
This deal was done with OPM (other people's money). When you are the source of the deals you will not have a problem finding the money.
Engage your debtors, this couldn't have happened without that.
Sometimes Often the fastest exit is the best exit.
This deal only happened because my client built a relationship with a lender who knew that he was the right guy to talk to about this kind of a deal.
Inside the Academy at the the Professional and RainMaker levels you'll learn about different people's approaches to this business. You'll hear about senior and junior residential liens and you'll learn about at least 3 exits in the commercial arena including the "soft flip".
Join the Academy if you're ready to learn the real deal in this business.