---
This session closes soon

If you want to become the source for non-performing note or REO in your market then I made this for you.
– Brecht Palombo,
President Distressedpro.com
Put an End to the Broker Chains Forever
The Academy is for you if…
You want to represent banks in the sale of notes or REO as a broker.
You want to buy notes or REO for yourself or for a fund or firm.
You want to flip notes or REO to other investors.
The Academy is not for you if…
You're too lazy to do the work that any successful person must do
You're looking for a get-rich-quick scheme
You're broke as a joke and investing in your training means your family doesn't eat
Here's What Others Are Saying About the Academy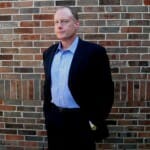 If you want to be a professional in the non-performing note space you MUST have the tools available in Brecht Palombo's Distressed Pro Training.I am an experience non-performing note investor, vetted with multiple hedge funds. It became immediately apparent while taking the Distressed Pro Training that not only did I not have the answers, I didn't even have the correct questions that would lead to acquiring non-performing bank notes and OREO.
No hesitation. Order Brecht's Distressed Pro Training immediately. (This is a true, non-compensated non-solicited testimonial.)
Bill McNichols Ten Financial Group, LLC
I have to say this is the most valuable training I could have ever hoped for!
This will end the broker chain / real estate guru traps I've been experiencing for so long!
Les from Calif Capital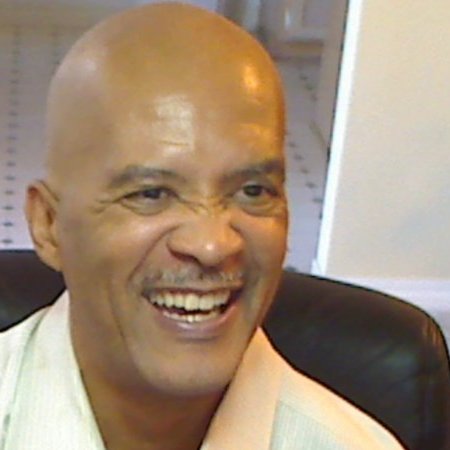 I spent thousands of dollars with 'gurus' pointing towards bank assets for deals. After being introduced to Distressed Pro I now understand the entire process banks must use to even be in a position to sell anything. I know which banks have distressed assets in each category, each quarter, who to call, and what to say to make my deals happen.
Les Anthony, Chief Investment Strategist – Caleb Capital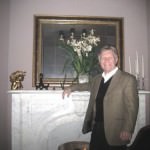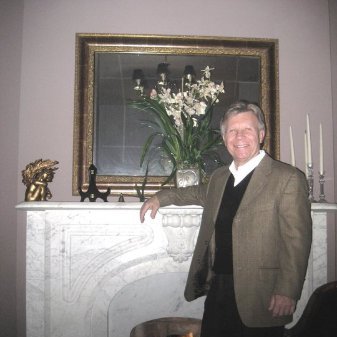 $80K in the first 6 months…
Anybody can do it if they do just what you said…
It took me probably a good 60, 90 days to keep calling people back, feeling them out and seeing the people I could really deal with and back in December I found a bank out in California, relatively small bank, and in talking to them I realized that they needed to cash out some of the stuff because they needed capital.
So, when I go into Distressed Pro it gives you everything you want to know about the bank. I mean it tells you all the nonaccrual loans, the REOs and so forth. So the end result of this in a latter part – actually I got to check February 4, I closed – in banking this is a relatively small deal, but was $8.25 million on some nonperforming notes.
As a result of that he wants me to represent the bank for the next two years which is pretty cool and so we have three more deals cooking, everything should close by the end of March probably for about maybe – two of them very small and then we've got one bigger one. It's about $20 to $22 million total. When I say $20 to $22 million that would be gross. We'd probably end up somewhere around $16 million as far as the actual buy.
So, I get a point of that (1%) and that makes me happy.
Paul Marshal – Investments Only Group, NC
The Academy Isn't Some Guru's Theories
What you'll learn comes from a collection of real professionals who've spent decades in the business. Here are just a few of the folks you'll learn from…
Here's What You Get Inside the Academy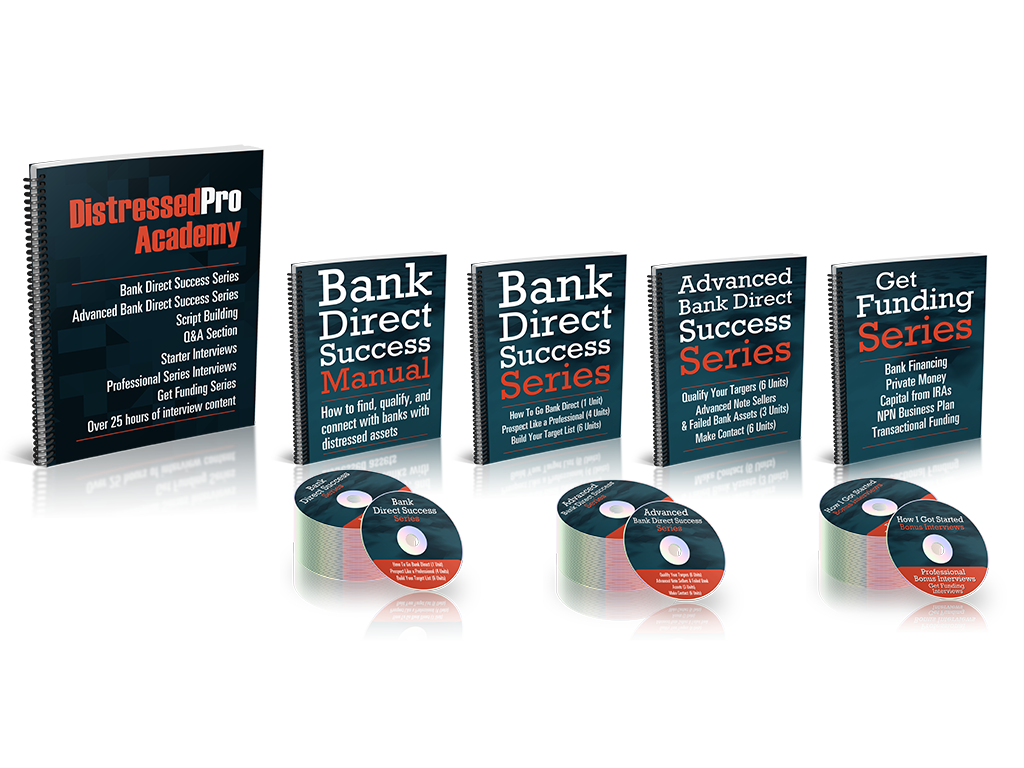 Course Details
The Bank Direct Success Manual
The 61 page original guide to sourcing bank direct distressed assets.
Bank Direct Success Video Training Basics Modules 1 – 3 (10 Course Units)

Steps to Success
Setting Your Goals
Making an Action Plan
How to Choose Your Target List
How Banks Decide to Sell
How to Spy On Banks Legally
Online Resources You Need and How to Use Them
How to Build Your List of Prospects for REO
How to Build your List of Prospects for Notes
Bank Report Cheat Sheet

Worksheets
Commitment Worksheet, Goal Setting Worksheet, Script Building Worksheet
5 Bonus Interviews All About Exactly How Real People Got Started
Includes audio, transcripts and takeaways
Bank Direct Success Video Training Advanced Modules 4 – 6 (15 Course Units)

How to Read a Bank's Report
The Professional's Cheat Sheet
How to See What's in a Bank's Distressed Pipeline
How to Know if a Bank Can Sell
How to Know Which Assets a Bank is Preparing to Sell
Get Started
Estimate Deal Size Potential
Where Assets From Failed Banks Go
How to Know Which Banks Are Selling Non-Performing Notes
Set Yourself Up for Success
Who's the Decision Maker
How to Find the Best Contacts
What to Say and How to Say It – Prospecting Script
How to Cold Email Decision Makers
Put Your Prospecting On Autopilot

17 Bonus Interviews
Hear from seasoned experts who take you through their process step-by-step.

Making Money with Non-Performing 2nd Position Mortgages (Junior Liens)
Receivership
Finding Asset Managers on LinkedIn
How to Get Institutional Seller Leads on LinkedIn
Sourcing Notes Direct
Residential Note Analysis
How to Cold Email Asset Managers and Get a Response
Size Up Deals Like a Wall St Banker
Failed Banks – How "Loss Sharing" Impacts Your Deals
The Experts Loan Sales Process
How to Sell 10,000 REOs and More
Money Making Strategies with Commercial Notes
Commercial Real Estate Note Investing
How to Evaluate a Tape of Junior Liens
Troubled Debt Restructurings FASB 1102
Non-Performing 2nd Position Workout Strategies That Work
Hardest Hit Funds
Get Funding Audio Series – Learn How to Fund Your Deals
Includes interviews with top fund raisers, with attorney's, bankers, and alternative funding sources.

Get Bank Financing for Your Note & REO Deals
Top 10 Tips for Raising Private Money
How to Raise Private Money for Real Estate
6 Components of a Successful Distressed Assets Fund
How to Setup a Private Equity Fund to Buy Notes
How to Raise Capital from IRAs for Notes and Real Estate Investments
Copy and Paste Business Plan for Non-Performing Notes
How to Use Transactional Funding for Your Deals

12 Months Follow Up Q&A
Personalized 1:1 Feedback to Help You Develop Your Own Prospecting Script
After you go through the prospecting module to learn best-practices and proven scripts you'll create your own script that's custom tailored to your particular niche in the business. You'll submit this to me when you have a draft and we'll go back and forth until we get your approach just right. This service alone should be twice the price.
You're Protected with an Unconditional 30 Day Money Back Guarantee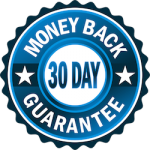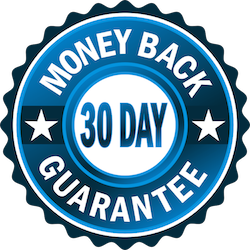 If you're not completely satisfied with your purchase… If you don't agree that this is the best most comprehensive training package you could ever hope for on the subject of sourcing lender direct notes and REO deals, if you are unhappy with your purchase for any reason simply let support know within the first 30 days and we will happily refund your 100% of your tuition.
BONUS:

Now You Can Take Your Training On the Go

Now you'll have the entire interview series delivered in a convenient mobile player that works on any modern smartphone including iPhone, Android, Windows, or any other phone with a modern mobile browser.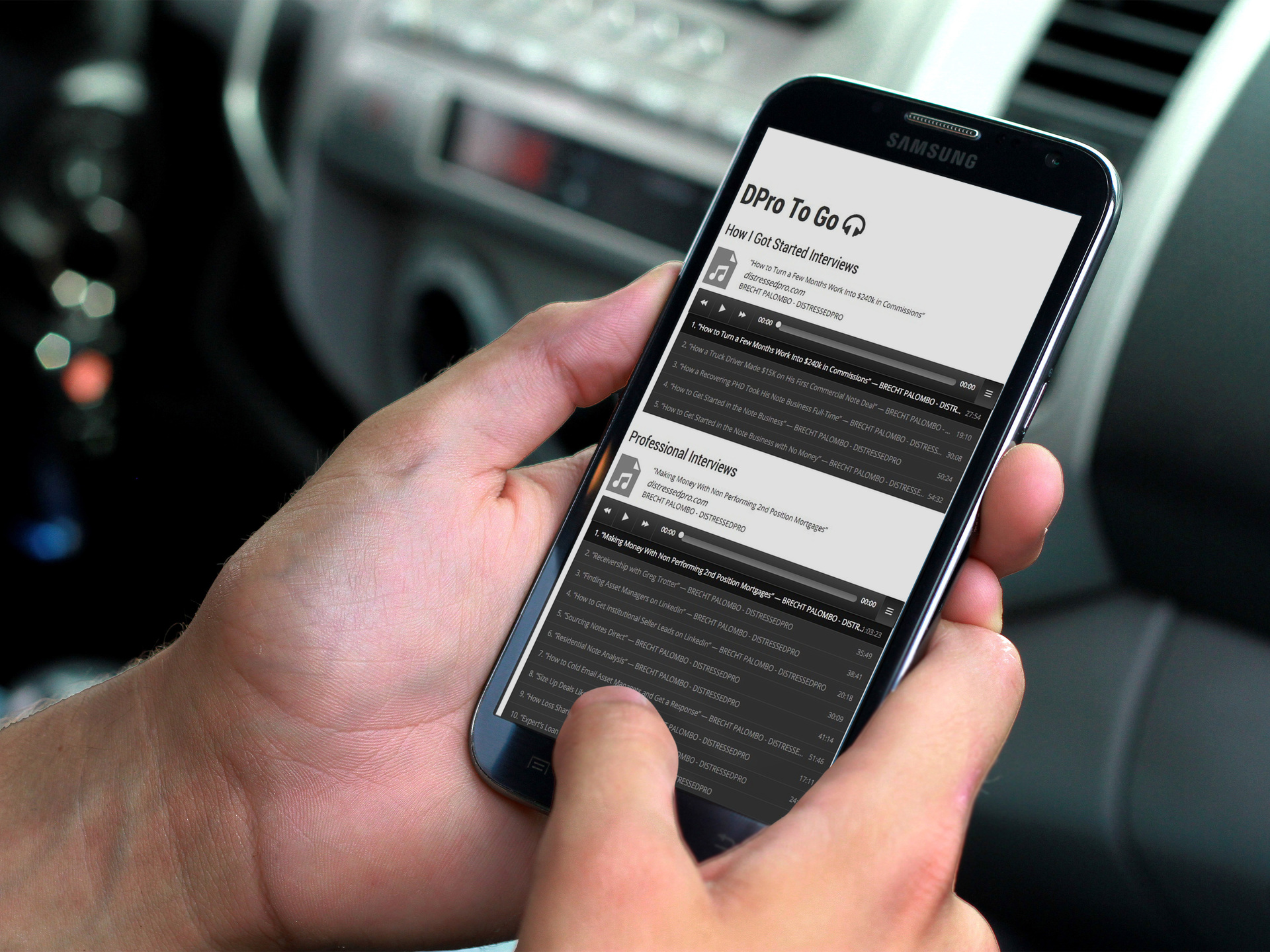 $199 Value
What You Can Expect
All of the training is delivered online.
No additional software is required
Training is self-paced but modules are completed in order
Each training level includes video, audio and PDF (text)
Take the training during whatever time of day suits you, on your schedule.
Q&A is offered on a rolling basis. Ask any question any time. Once a week you'll receive an email with a link to a recording and transcript of the the week's questions from all the students.
Enrollment for This Special Session of the Academy Closes Soon
We only open the Academy for limited sessions every 4-6 weeks so that we can focus on supporting our students.
Enroll Now for $497 (one time)
RainMaker level Academy members in good standing receive an opportunity to get monthly BankProspector access at HALF OFF.
---
* Success that others have had is not a representation or guarantee of any kind that you will have the same success. Your success and the amount of money you make is dependent entirely upon you and your efforts. This information is meant to be professional level training and not a "make money scheme". No past or present customers have been compensated in any way for any remarks or testimonials they've made in favor of distressedpro.com, Brecht Palombo, Provest Real Estate Inc., or the Distressedpro.com Academy. Any representation of income generated or money received has been offered independently by the customer and is believed to be accurate but was not independently verified. Different bonus packages open at 0, 14, and 30 days after enrollment.