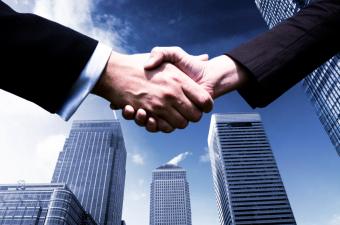 What's the most profitable strategy for capitalizing on the new commercial real estate boom? Is it direct investment or opting to buy non-performing loans? Where are the best markets, and what tools can investors leverage to increase returns?
Backing on the rebound in the residential housing market the U.S. has been experiencing a lift in commercial markets since last year. Even midway through 2012 commercial lenders were reporting a 40% increasing in new lending. This is monumental considering how tight credit markets have been and suggests rapidly rising values are in the pipeline. Additionally, new data reflects increasing improvement in loans being paid on maturity or workouts being agreed to. Experts reporting through the CCIM Institute predict a positive outlook for all commercial real estate sectors.
This is all great news but what investor just wants the same average returns as the rest of the herd? No doubt you want to ensure that your capital is working as hard for you as it possibly can, and is protected by being invested in the areas and vehicles which ought to deliver the best growth.
So how can you hone in on the best investment opportunities?
1. Targeting the Right Markets
Plenty of noise is being made about the return of commercial activity in major gateway cities like San Francisco, Miami, and Boston, but it's actually the secondary markets on the outskirts of these hubs that could hold the best returns for commercial real estate investors. Consider,  for example, that in Boston, companies can find digs outside the center for half the rent right now, and are actively pursuing opportunities to reduce overhead. These regions are anticipated to realize the biggest surge in transaction volume and price growth.
2. Honing in on the Best Investment Vehicles
Of course, as with the single-family housing market, as commercial properties surge in popularity investors will find competition increasing. As savvy investors turned to buy non-performing loans on residential homes to jump ahead of the pack, the same can be done in this sector. Choosing to buy non-performing loan notes actually has many advantages today. It can be faster and less cumbersome than direct investment in the bricks and mortar, while preserving more equity. The odds are increasing that many currently non-performing mortgages will begin to perform again. Many private equity firms and lenders are currently willing to provide new skin in the game for acquiring them and brokering them, or holding them long enough for them to be turned around. Plus, if you really want to own the land this can be the best route for the biggest discounts and ultimately optimal yields.
3. Streamlining the Search and Acquisition Process
Obviously knowing in what, where, and how you want to invest is only half the battle. Finding the best non-performing loans to buy and working out a deal is the other half. This is where many can find that they lose time, see the most frustration, and realize that their total returns and real net return on investment loses ground. That is unless they streamline the process with software and tools like BankProspector, which allows them to instantly filter and view the data they want, as well as get the contact information for the real deal-makers.