What's On This Page
We offer two levels of training.
Pro Training Package: Bank Direct Success Manual PLUS Video Training + Audio Training + Transcripts + 2 Bonus Series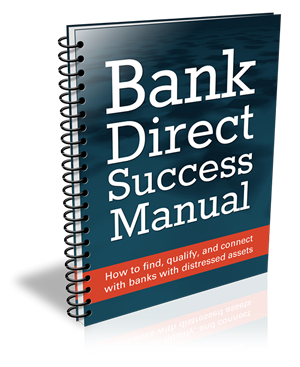 The Bank Direct Success Manual
Learn everything you need to know to get started with calling on banks for notes and REO with the No-B.S. Bank Direct Success Manual.
You'll walk through, step by step, how to find all the portfolio data you need, how to look for the bank direct opportunities, how to identify good prospects for your business, how know which types of assets a bank is likely to sell (at a discount), how know which banks are selling non-performing loans for sure and more.
You'll have all the tools you need to be able to find, qualify and connect with banks with distressed assets. You'll know how to do your own research, without any software or other subscriptions.
This is a solid starter for the budget conscious beginner who wants to get competent and confident in working directly with lenders' distressed assets including late and non-performing loans and REO.
Download the Table of Contents
Valued at $97 Now $67 for a limited time
Buy it Now
See Why You Should Go Pro
Who's This For?
This is not a 'get rich quick' training series.
If you're someone who's floundering around, non-committal and bouncing from one scheme to the next looking for your silver bullet and you're in desperate need of coddling then you are in the wrong place.
If you're afraid to pick up the phone and talk to strangers, please just stop right here.Successful subscribers are the antithesis of this.
Our most successful members have or they represent private equity or hedge funds, they own and operate brokerages, auction companies or servicing companies, they're successful real estate agents or investors, or they've been successful in some other industry.
In short – they are professionals.
If that sounds like you then you should read on. If not then you should probably find something else to do…
You have a choice.
You can google and hope and watch while the best investor's market in your lifetime passes you by or you can jump on it right now.
Nobody knows how long this opportunity is going to be with us but we do know this…
Thousands of banks and credit unions together have nearly $400 Billion in late and non-performing loans and REO sitting on their books… In one way or another, nearly all of it will be sold.
The only question is whether or not you're going to be a part of it.
This in depth video and audio training series takes you behind the scenes so that you understand not just the how but the why that is driving the disposition cycle at our nation's lenders today.
After that you get to hear from a series of experts who tell you exactly how they're making it happen and how you can too when you seize this opportunity.


Pro Training Package Bank Direct Success Manual + Training Videos + Audio + Transcripts
When you invest in the
Pro Training Package
you get the
Bank Direct Success Manual PLUS
all of the following video and audio recordings.
Video Module 1: The Market and Why Banks See the numbers involved in today's distressed market. Start identifying which banks you want to work with and why.
Video Module 2: How to Spy On Banks (Legally) Learn how to find and read the REO and non-performing loan reports for any US bank. See how you can to use the government websites to get insight into what's happening behind the scenes. Learn how to read the distressed asset pipeline of a bank. Finally I walk you through how that same data is displayed in BankProspector.
Video Module 3: How to Know if a Bank Can Sell Distressed Assets at a Discount Don't waste your time chasing the wrong banks. Learn how to identify up front, before you ever pick up the phone or send an email, if the bank is a likely seller. Just because a bank has distressed assets doesn't mean they can afford to sell them. In this module you'll learn how to separate the winners from the time-wasters upfront.
Video Module 4: How to Know Which Assets a Bank is Preparing to Sell Learn how to know which types of assets a bank is prepared to sell or is preparing to sell. Banks leave clues in the data that tell you what their intentions are, you'll learn how to know what types of assets a bank is preparing to sell.
Video Module 5: How to Determine Deal Size Potential This is an advanced technique to help you get deeper into qualifying an institutional seller. You'll learn how to know in one glance and with a quick calculation what the total deal size potential is for nonaccrual assets with any bank.
Video Module 6: How to Know for Sure if a Bank is Selling Non-Performing Assets What if you could know for sure which banks are selling nonaccrual assets? Well you can. If you're in the non-performing loan business this one module alone is worth 100x the price of admission… at least. You'll learn the number 1 way you can know with certainty that a bank IS selling.
Video Module 7: How to Find the Assets of Failed Banks When a bank fails and another bank takes it over all of the distressed of that bank have to be disposed of in one way or another. You'll know how to find which banks have the failed bank's assets and you'll learn the rules of engagement for the different asset types.

How Loss Sharing Impacts your Deals Learn form a former PWC director, an expert in financial institution accounting, about the impact of loss sharing and troubled debt restructuring on your deals.

Video Module 8: Contacting Bank Officers and Asset Managers This is where the rubber meets the road. It doesn't matter how much you know if you don't make contact you're not going to do a deal. Period. I walk you through who to contact and how.
Transcripts for every audio recording (all downloadable PDFs)
Bank Direct Success Series – Valued at $495
Bonus Training Series
Bonus #1: The Note Buyer and Broker Series
You'll hear from real professionals who are making it happen in the note business. Each recording is packed with with actionable take-aways that you can start implementing to improve your game and do more deals.
Whether you're a seasoned professional or you've yet to do your first note deal there's something in here for you.

The Note Buyer and Broker series brings you the real deal from a variety of experts.
Video
Audio
The Note Buyer and Broker Series – Valued at $395
Bonus #2: The Get Funding Series
It's not enough to find a deal, you need to get to the thing closed. In this series you'll learn how to get the money that you need to get your deals done.
Funding Bonus Video 1: Top 10 Tips for Raising Private Money for Your Real Estate Deals Scott Carson has done hundreds of note deals. He funds most of them with private money. On the day we recorded this he was wrapping up the closings on 12 notes and he was waiting to hear about an offer he had made the day before on 13 more; all funded with private money. In this webinar he tells you how he does it.
Funding Bonus Video 2: How to Raise Private Money for Your Real Estate Deals Chris Urso has raised and deployed more than $7MM in the last 3 year on multifamily projects. In this recorded webinar he walks us through how he did it and how you can do it to. He once raised several hundred thousand dollars from just 2 webinars. That's right.
6 Components of a Distressed Assets Fund Warren Kirshenbaum has assembled numerous successful real estate funds for investor clients. In this interview I dig in with him and get answers for you and Warren reveals the 6 components that are necessary to assembling a successful fund.
How to Set Up a Private Equity Fund Welcome attorney Warren Kirshenbaum back to the show. Have you had a sit-down yet with an attorney, a legal expert, who can explain to you what you need to do to be successful and 'above boards' when you're raising private money for your distressed assets fund? I did and I recorded the whole thing for you.
How to Use Transactional and Short Term Funding for Your Deals You've probably heard of transactional funding, but have you ever used it? In this call you'll learn how and when to use transactional funding to keep control of your deals and maximize your profit.
Get Funding – Valued at $395
This Powerful Information Comes From Proven Industry Professionals
You're not hearing one man's opinions in this training. What you're hearing is the culmination of years of research and decades of experience from a group of accomplished professionals.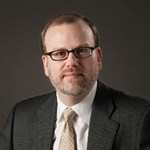 John McCaffrey, SVP and Managing Director – Auction.com
John's responsibilities at Auction.com include working with national and major regional banks to liquidate hundreds of millions of dollars in non-accrual loans and REO.
John previously worked as a mortgage banker on Wall St. He knows the industry inside and out and he shares key insights that with us some of the tricks of the trade.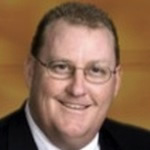 Troy Fullwood, Principal – Pinnacle Investments
Since Pinnacle's inception Troy has purchased more than 12,000 first and second position real estate notes. He has extensive experience buying and brokering both privately held notes as well as institutionally owned real estate secured debt. He is a regular visitor on our Professional Podcast Series
Troy has taught the note business to hundreds of people . Troy is a well known traveled speaker who now runs his enterprise from home.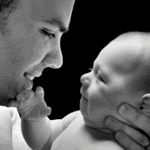 Jason Lucchesi, Partner – Global Fortune Solutions
Jason was the top mortgage salesperson in his whole region for CountryWide Home Loans. When the bottom fell out Jason found himself holding the bag. Instead of folding Jason quickly became an expert in short-sales and shortly thereafter found and conquered the note and REO business.
Jason's methodical, practical, disciplined approach to finding and acquiring assets keeps his team busy with more than 10-12 deals per month.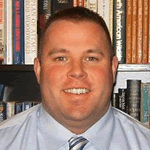 Scott Carson, Owner – WeCloseNotes.com
Scott has been in the mortgage, finance, and banking industry since 2001 and an active real estate investor since 2002. He has been actively buying notes on residential and commercial properties since 2005.
Scott is a nationally known speaker and educator who teaches  notes, creative real estate, and raising private capital, he has also worked to nurture hundreds of real estate investors all across the country.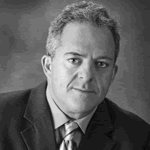 Warren Kirshenbaum, President/CEO – Cherrytree Group
Warren Kirshenbaum is the President and CEO of the Cherrytree Group, LLC, having previously practiced law for 20 years as a transactional real estate and business attorney. Warren has been personally involved in structuring successful private equity funds for the purpose of acquiring distressed for investors.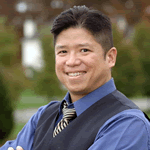 Duane Ortega, President – BestTransactionalFunding.com
Duane has been on all sides of the table as an investor as a buyer, a seller, and as a lender. In addition to his own investing experience Duane has helped real estate investors complete all kinds of transactions including note and REO purchases with short term funding solutions and "Proof of Funds".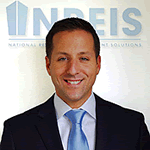 Chris Urso, President – National REIS
Chris is an extremely successful multifamily investor and syndicator. Chris raised and deployed more than $7MM over the last 4 years for multifamily acquisitions in America's heartland. Chris is a nationally recognized speaker and trainer in the real estate investment space. The people he mentors are high-level investors. He once raised a million dollars over a couple short webianrs.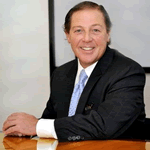 Billy Procida, President – Procida Advisors
Billy Procida did his first distressed asset deal in the 80s in New York City. Billy is an award-winning entrepreneur, having funded and grown several firms since 1980. In addition to being an investment banker, Procida was also a nationally ranked general contractor and launched Palisades Financial, which quickly became one of the country's top performing fund managers. He has won several awards as a developer, including New York's prestigious Developer of the Year and the Governor's Excellence Award in Housing.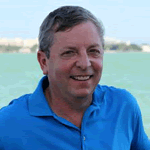 Greg Trotter, President – Commercial Building Consultants
Greg Trotter, President and founder of Commercial Building Consultants, brings over 35 years of experience in the construction industry as a commercial building contractor and consultant. Greg and his company have served as receiver for banks on commercial real estate assets from Massachusetts to Florida.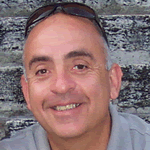 Michael Ruscica, Investor
Michael Ruscica evolved from engineer, to rental property investor, to full time note investor and note broker. He's an expert in making money with non=performing second mortgages. He holds note for his own account and brokers notes as well. We chat about how to get started with no money in the note business.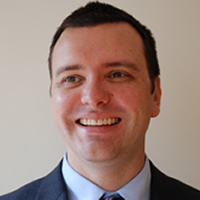 Brecht Palombo, President – distressedpro.com
Brecht has been involved in the disposition of hundreds of commercial, multifamily, and construction assets for banks. He ran the southern New England territory for a national real estate auction company for 6 years. He holds auction and/or real estate broker licenses in MA, CT, NH, and RI. In addition to his own experience he has interviewed and worked with dozens of professionals in the industry. He's the founder and owner of distressedpro.com