Find institutional sellers of non-performing loans or REO
Pre-qualify your prospects so that you know they can discount
Connect with decision makers and do more deals.
You'll see who they are, what they have, and who to contact.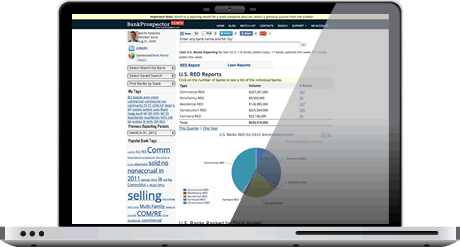 REO Brokers and Buyers
Uncover the REO listing or purchase opportunities with lenders in your area. Everyone is chasing the BIG banks and servicing companies. Why? When thousands of community and regional banks have billions in assets that must be sold.
Note Buyers and Brokers
See which banks are definitely selling non-performing loans. See what types and volume of distressed debt institutions are carrying. Forget the broker chains. Fill your own pipeline with assets direct from the source.
Acquisitions Teams
If you're sourcing note and REO deals in-house in this market you can't afford not to have an edge. Get access to professional grade, verifiable data that tells the story of your best prospects plus contact information for decision makers.